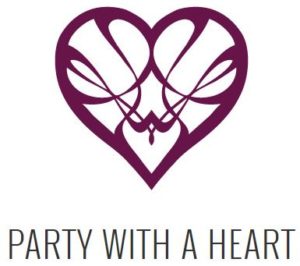 Party with a Heart announces 2017 nonprofit partner: Literacy Action of Central Arkansas
A special "Girls Night Out" dance party, Tuscan Wine Dinner, and a Mamma Mia Sing-A-Long were just a few of the fun-filled events Party with a Heart organized to support Partners Against Trafficking Humans (PATH) in 2016. Their efforts (and stellar dance moves) raised $22,000 to support PATH's mission to "advocate for individuals victimized by sex-trafficking through a variety of community services."
This year, Party with a Heart has announced that its nonprofit partner, Literacy Action of Central Arkansas, will be the beneficiary of its fundraising events. Their goal is to raise $45,000 for Literacy Action to use towards their basic literacy programs and English as a Second Language (ESL) programs that are offered to adults in the Central Arkansas Area. Sara Drew, executive director, said, "Literacy Action could not have been more excited to be chosen as this year's partner, we are hoping it will bring awareness about adult literacy to a new audience."
Party with a Heart was created to increase awareness, education and support for causes within our community by bringing women together at fun, simple and unique events. By selecting an annual nonprofit partner, Party with a Heart is able to raise money in the community in order to make it stronger and more compassionate.
Board member Tifany Hamlin explains why they chose Literacy Action as their partner for 2017. "We are excited to bring awareness to Literacy Action and adult literacy this year. It's an issue that easily hides all around us and it affects so many women and children in our area. We believe that education is the foundation to happier and healthier lives. Literacy is the first step toward a better life"
Adult literacy is a factor in almost every socioeconomic issue, including parenting, health care, workforce development, and poverty. The single greatest indicator of a child's future success is the literacy level of his or her parents. We can impact future generations by improving the reading levels of their parents today. Join Party with a Heart this year and support Literacy Action by singing and dancing the night away to raise money for a good cause!
Save
Save
Save